Overview
Master
Degree awarded

Master

Location

GRENOBLE Scientific Polygon

GRENOBLE Campus

Duration

2 years starting in September
Summary

FAME+ is an Erasmus Mundus Joint Master Degree programme on Functional Advanced Materials and Engineering organised by high level European Universities in the frame of ERASMUS +.
Objectives
Objectives
FAME+ main objective is the education of Master graduates who have not only state-of-the-art training in Materials Research, but also are exposed to the international and interdisciplinary dimension of modern Materials Science, while developing advanced skills and awareness to societal and industrial needs.
Provides high-level academic and research-oriented education about the synthesis, characterisation and processing of all classes of materials with special emphasis on Nanomaterials, Hybrids and Ceramics.
Offers mobility during the two-year master program to take advantage of the complementary skills of the 7 FAME+ partner universities.
Prepares the students for entering a Ph.D. program in Europe or elsewhere for instance in one of the FAME associated partners' network.
Trains highly skilled professionals for the materials indus.
Aims at meeting the needs of European and worldwide institutions, from industry and academia, and at preparing students to offer solutions to Society Grand Challenges.
Specificities
Specificities
Students in this program will be awarded a multiple or double Master degree in "Materials Science" by the consortium universities in which the student studied.
Training partners

Companies

Training partners

Universidade de Aveiro (Portugal) https://www.ua.pt/
Admission
Who should apply?

Bac + 3

required training

Bachelor of Science or
Bachelor of Engineering or the equivalent thereof in Materials Sciences, Physics, Chemistry, Metallurgy, Electrochemistry or related topics.
Entry requirements
Entry requirements
The admission criteria are highly competitive
To be selected as a regular student, an applicant must have earned a Bachelor's degree in Science (Physics, Chemistry, Metallurgy, Materials Science, Electrochemistry) or its equivalent from a college, university, or technical school of high standing.
Students in their final year of undergraduate study may be admitted on the condition that their Bachelor's degrees are awarded before they enroll the program in Sept/Oct.
Applicants will be evaluated on the basis of their prior performance and professional promise, as evidenced by academic records and letters of reference from individuals familiar with their capabilities. In addition, they will have to explain their career goals and reasons for coming to Europe for education.

All the courses will be taught in English
Tuition fees (participation costs):
For EU students participation costs come to 4 000€ per year.
For non EU students participation costs come to 9 000€ per year.
Remind that for Erasmus Mundus scholarship holders this cost is covered by the scholarship.
Apply now
Program
Course duration

2 years starting in September

Internships

Internships abroad
International
Language of instruction

English

Internship abroad

Yes
International exchange
International exchange
MOBILITY SCHEME
Mobility between year 1 and 2 in two institutions from different countries.
3 semesters within the Consortium universities + 1 semester for the Master Thesis in a European research laboratory or among the associated partners or in industry.

Students can choose among the following fixed tracks:
Year 1 at Grenoble INP and Year 2 at TU Darmstadt / or Universität Augsburg / or University of Liège/ or Universidade de Aveiro / or Université Catholique de Louvain
Year 1 at TU Darmstadt and Year 2 at Grenoble INP
Prospects
Careers
Careers
After completion of this Master students will have the choice of applying for :
Academic career/ research: at universities and/or research institutions. Trained scientists with independent critical thinking and strong scientific background ready to solve pressing environmental and societal problems related to materials development.
Industry employment: Expert employee or manager whose actions and decisions influence the innovation output, value creation, and performance of the company (R&D, product development, production, marketing and sales).
PhD studies: FAME+ prepares you for further studies in materialsscience.
The developed skills and knowledge relate to several classes of materials such as, for example, composites, ceramics, hybrids, nanomaterials and nanostructured materials, thin films, etc. These skills will be highly appreciated by industries in the Materials Science domain or by Laboratories, especially in the following sectors : Microelectronics, Optics, Bio-technologies, Energy, Communication, Environment, etc.
French State controlled Master's degree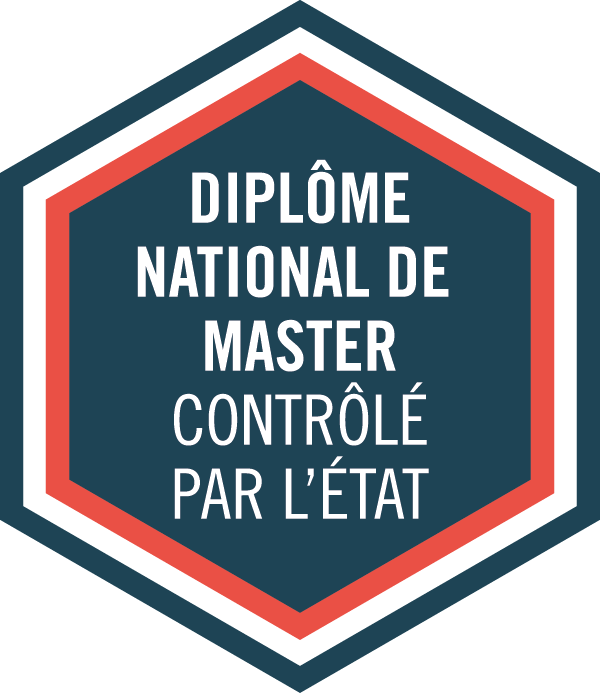 Master website
Head of admissions/office mail
International Students and Scholar Offices - ISSO