Home institution(s) : -
Summary
Signal Image Communication Multimedia (SICOM) offers you a two years cursus, jointly performed by Phelma and Ense3, to prepare a high level engineer degree in the field of Signal and Image Processing and Data Science, from sensor to decision. Students will receive an Engineer Degree from the Grenoble Institute of Technology, and a master degree.

The demand for engineers in this field is increasing due to the digital revolution and the fact that signal and image processing, communication and multimedia technologies are heavily involved in many industrial sectors such as information industries, telecommunications, biomedical sector, energy and environment sector, and the leisure industry. Our programme prepares the students for a successful future engineer's career in industrial research and development in various fields involving skills in data science and artificial intelligence, signal or image processing, communications, computer sciences, electronics and multimedia.

Teaching staff includes faculty members from Grenoble-INP, full time researchers from CNRS as well as professional engineers from -usually international- companies located in Grenoble and around. Emphasis is put on practical training and most theoretical courses are coupled with labworks and integrated projects. The curriculum includes two internships (10 weeks and 6 months,) during which the students work fulltime, either in industry or in academic research facility.
Objectives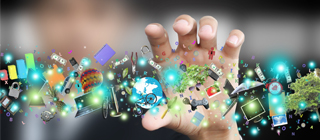 The objective of this Specialization is the training of high level engineers with expertise in signal processing, data science, artificial intelligence, computers and electronics, capable of developing industrial projects in the relevant sectors. The program is also designed to provide strong fundamental bases for further PhD studies.
Specificities

Languages
All courses and practicals can be taught in English.

Information on available scolarships
Are you a foreign student with a Master level qualification wanting to study at one of the six engineering Schools of the Grenoble Institute of Technology ? You can find all the funding schemes available for you course in Grenoble on the Bourses en Accueil page of our website at Grenoble INP.
You can also find all the funding schemes available for your course in Grenoble on the CampusFrance website.

Miscellaneous
For those requiring additional information on all the sources of academic funding, contact the Service de Coopération et d'Actions Culturelle (Cultural action and cooperation service, CSAC) of the French Embassy in your country.
Training partners

Labs

Institution

Université Grenoble Alpes (UGA)

Associated companies

AIRBUS, ALTEN, ALTRAN, ALEGRO-DVT, ARTURIA, ASTEK, ATOS, AUDIONAMIX, BMW, CAPGEMINI, CEA-LETI, CEREBRIS, COGNIZANT, CNES, DCN, DIGIGRAM, EADS, EDF, ENHANCIA, EIOSIS, FLYING EYE, FRAUNHOFER, GE-HEALTHCARE, GISAÏA, IN-CORE SYSTEMS, INRIA, MATHWORKS, MBDA, NEXVISION, NOKIA, ORANGE-LAB, PSA-CITROEN, RENAULT, REUNIWATT, RTE, SAGEM, SCHNEIDER, SIEMENS, SOPRA-STERIA, SOUNDTALKS, ST-MICROELECTRONICS, THALES, TOTAL, VINCI ENERGIES.
A+

Augmenter la taille du texte
A-

Réduire la taille du texte
Imprimer le document
Envoyer cette page par mail
Home institution(s) : -
Entry requirements

To be admitted into Year 1 (at two years of post-secondary study), students must have completed two years of preparatory courses (science-track or Institute of Technology common preparatory program) or have earned an undergraduate degree from a university (in France, mainly DUT or L2).

To be admitted into Year 2: the specialization program is open to students with the equivalent of a Baccalauréat + 3 years of undergraduate scientific studies (Licence). It is also open to exchange students from abroad.
Apply now

Visit the Admissions section of the school's website (in French)
Contacts
A+

Augmenter la taille du texte
A-

Réduire la taille du texte
Imprimer le document
Envoyer cette page par mail
Home institution(s) : -
Course duration :

3 years (6 semesters)
Program
The first year

2 tracks are available within the 1st year and lead to a Bachelor of Engineering science.
---

The second year
---
The third year
Semester 10 is spent entirely on the Graduation Project and associated internship.
Semester 9 can be completed with an interdisciplinary program that concerns all majors:
> MANINTEC Management, Innovation, Technologies
MASTER THESIS
The End of Studies Project (Projet de Fin d'Etudes, PFE) is a very important element in an engineer's training. Students learn how to implement their theoretical and technical knowledge in real world industrial projects. This requires them to understand how an enterprise operates, how to manage a project, deal with theoretical and practical problems, how to work in a team and how to best utilize knowledge and skills.
In general, students work on projects offered by the enterprise in the different domains associated with their training. The duration of the project is generally 6 months. Students are required to document their placement in a report and take a viva. This accounts for 30 ECTS credits.
---
Board of examiners
Each semester is worth 30 ECTS credits, spread out over the different courses completed. Students must obtain a grade of at least 10/20 in each course to obtain the credits.
A+

Augmenter la taille du texte
A-

Réduire la taille du texte
Imprimer le document
Envoyer cette page par mail
Home institution(s) : -
Language of instruction :

French / English

Erasmus areas :

Electronics and telecommunications engineering

Internship abroad :

Yes
International exchange

International exchange
Students in this major benefit from many agreements between Grenoble Institute of Technology and partners around the globe in the form of exchange programs, dual-degree programs, internships, and more.

Visit the international section of the school's website (in french)
A+

Augmenter la taille du texte
A-

Réduire la taille du texte
Imprimer le document
Envoyer cette page par mail
Home institution(s) : -
Graduation year :

Bac + 5

Graduation level :

Level 7
Expected learning outcomes
Understanding of the principles, techniques and mathematical tools involved in signal and information processing.
Development of the concepts, methods and tools required for measurement and instrumentation.
Development of computer tools.
The ability to model the physical processes involved in signal generation.
The ability to design complex processing systems (multidimensional, multicomponent, multimedia)
Development of signal processing algorithms involved in digital communications and image or voice processing.
Careers
Industries
information industries,
telecommunications,
the biomedical sector
and the leisure industry.
Further learning opportunities
Education through research
Year 3 students planning to go on to a PhD program can earn a dual degree with another Master's program relevant to their first major within the Grenoble University system.

A+

Augmenter la taille du texte

A-

Réduire la taille du texte

Imprimer le document

Envoyer cette page par mail